OBGYN Generalist Division Director | University of Cincinnati College of Medicine
Employer

KCA Firm

Location

Cincinnati, Ohio

Closing date

May 29, 2024
View more
Specialty

Hours

Position Type
The University of Cincinnati College of Medicine enjoys a top-tier ranking
Join a program with one of the oldest and most established Medical Schools in the country that enjoys an excellent reputationThe University Annual budget tops $1.6 BillionOne of a few programs with a Ryan Residency Family planning program designation and is ranked #2 in the country in PediatricsGreat work environment and culture
Searching for a visionary and entrepreneurial leader to build upon the current success of the department
The incoming clinical Division Director will have 4 to 5 half days a week allocated for clinical time/OR time, approximately five 12-hr L&D shifts per month, and cover one weekend a month of L&D with 40% of their remaining effort dedicated to administration and educationLooking for candidates that can collaborate with the medical staff and provide opportunities to lead and learn and commit to academic medicineWe are considering candidates that are either established leaders as well as rising starsEarn a competitive income at the 70th percentile of AAMC or higher based on experience

Sign-on and relocation bonus along with a comprehensive benefits package to include retirement, tuition remission for employees and eligible dependents
Come to Cincinnati and see what it is one of the most requested Midwestern Cities
Booming city with 5-star restaurants, museums, theatres featuring Broadway plays, and probably the best family-friendly amenities in the countryA foodie town with excellent restaurants, professional sports teams, and over 50 breweriesAffluent neighborhoods with elite sports stars, business executives, and mogulsRanked as one of the best cities to reside in the US due to a diverse economy, plenty of jobs, low-cost living, fun recreational options, and excellent family-friendly neighborhoodsThe airport is less than 15 minutes away
What have I done to ensure the viability of this position?
Conducted an onsite profile, meeting with the University's administration, the Chair and senior leadership, OBGYN faculty, and staffProvided consultation on the position, financial package, and recruitment processI have had the pleasure of helping over 550 physicians and executives find their dream jobs, and I look forward to helping you find yours!
Qualifications: Board Certification / Eligibility in OBGYN is required. Call today for additional information and consideration; Don't miss out; Apply Today!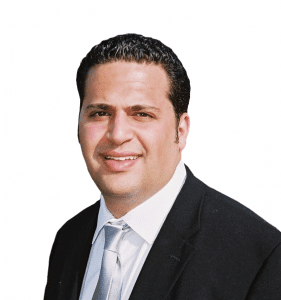 Name:Michael Kedme, PresidentPhone:
(770) 800-1192, ext 10
1Fax:(770) 765-7978Email:
medjobs@kcafirm.com
Apply for OBGYN Generalist Division Director | University of Cincinnati College of Medicine
Fields marked with an asterisk (*) are required
Get job alerts
Create a job alert and receive personalized job recommendations straight to your inbox.
Create alert