Gastroenterology - Corbin, KY - Recruiting Incentives up to $200,000
Employer

Baptist Health Medical Group

Location

Corbin, Kentucky

Closing date

Apr 11, 2024
View more
Specialty

Hours

Position Type
PRACTICE OPPORTUNITY - GASTROENTEROLOGY - CORBIN, KY - RECRUITING INCENTIVES UP TO $200,000
Baptist Health Medical Group is seeking a BC/BE Gastroenterologist, to join Baptist Health Medical Group gastroenterology located in Corbin, Kentucky. Our physician-led program is seeking an energetic and compassionate physician to join us.
Practice has 1 Physician, 1 APRN, 1 PA-C, and support staff.
Clinic hours are Monday through Friday 8am to 4:30pm.
Services provided are routine and advanced diagnostic/therapeutic endoscopic and surgical procedures
For more information about Gastroenterology services: Gastroenterology - Baptist Health
Shelly Barker
Michele.Barker@bhsi.com
(814) 558-6223INCENTIVE OVERVIEW
Competitive compensation and benefits package - Up to $200,000 in recruiting incentives including starting bonus, student loan repayment, residency/fellowship stipend, and relocation/moving allowance
Two-year income guarantee with opportunity for additional productivity and quality bonuses
Medical, dental, vision, life and disability insurance
Retirement savings plans 401K and 457(b)
Paid CME/licensure and malpractice insurance/tail coverage
Complimentary Professional Student Loan Debt Repayment Advising
Physician Mentorship Pathway for growth and development
Generous time off (7+ weeks per year for full time physicians)
EPIC- electronic health record system integrated throughout all hospital and practice locations
Immigration Support, if needed; complimentary legal counseling; visa waivers processed through Appalachian Regional Commission
ABOUT BAPTIST HEALTH MEDICAL GROUP
Multispecialty physician-led medical group
8 hospitals with over 1,500 providers, including 800 physicians and more than 700 advanced practice clinicians.
Comprehensive administrative and operations support teams
Physician leadership councils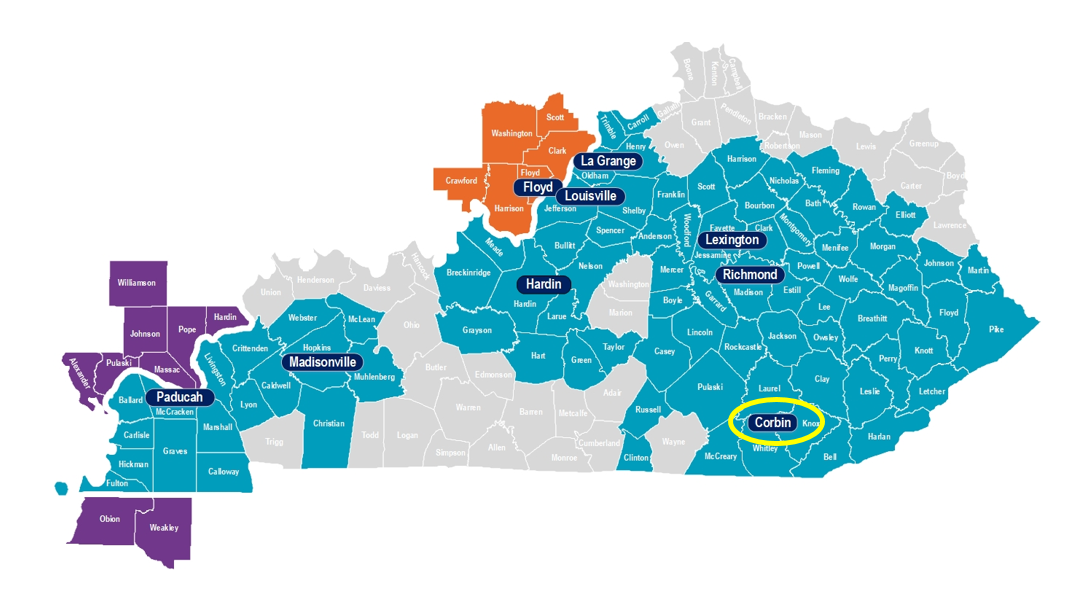 ABOUT BAPTIST HEALTH CORBIN
Baptist Health Corbin, a 273-bed acute and skilled care facility, provides a broad spectrum of healthcare services to residents of Whitley, Knox, Laurel, Bell, Clay, McCreary and Harlan counties and Jellico, Tennessee.
Baptist Health Corbin is a vital part of its community, with outreach and education programs to address conditions such as diabetes, cancer and heart disease.
In addition to inpatient and outpatient medical and surgical care, services include:
Adult psychiatry
Ambulatory care
Breast Care Center
Cancer
Baptist Health Family Fitness
Diagnostic imaging
Cardiopulmonary services
Emergency Department
Heart care
Nursery and Level II Nursery
Occupational health
Orthopedics
Outpatient specialty clinics in pediatric surgery, thoracic/cardiovascular surgery, neurology/neurosurgery, allergy, rheumatology, dermatology and ear, nose and throat
Outpatient diagnostic center first in the region
Physical Rehabilitation Center
Radiology
Surgical services
Women s Health Center
Baptist Health has a network of healthcare providers for patients in the Southeast Kentucky area from Baptist Health Medical Group offices, to Baptist Urgent Care and Baptist Express Care inside Walmart stores.
Baptist Health Corbin provides clinical training opportunities for local and regional colleges and universities, including an on-campus associate degree in nursing program with Lincoln Memorial University. This program makes it possible for Southeastern Kentuckians to stay at home and earn nursing degrees.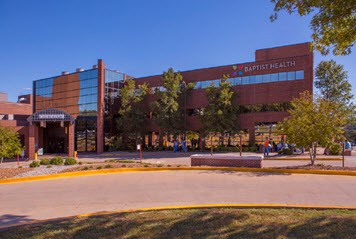 ABOUT CORBIN
Population 7,325
The cost of living is consistently below average.
Over the course of the year, the temperature typically varies from 28 F to 86 F and is rarely below 12 F or above 92 F. Summers are warm and winters are short.
Located just off Interstate 75, between Lexington, Kentucky, and Knoxville, Tennessee, Corbin, has made history as the birthplace of Kentucky Fried Chicken
Corbin has much to offer the outdoor enthusiast. Close proximity to two lakes: Laurel Lake and Lake Cumberland. Corbin is home to the Daniel Boone National Forest, it is home to Cumberland Falls State Resort Park, which boasts the Western hemisphere s only Moonbow. Two other parks are conveniently located just miles from Corbin: Pine Mountain State Resort Park and Levi Jackson Wilderness Road State Park
Located just off Interstate 75, between Lexington, Kentucky, and Knoxville, Tennessee, Knoxville TN: 1hr 24 min; Lexington KY: 1hr 28min; International Airport: Louisville International: 2hr 23min
Click here for more information on Corbin, KY.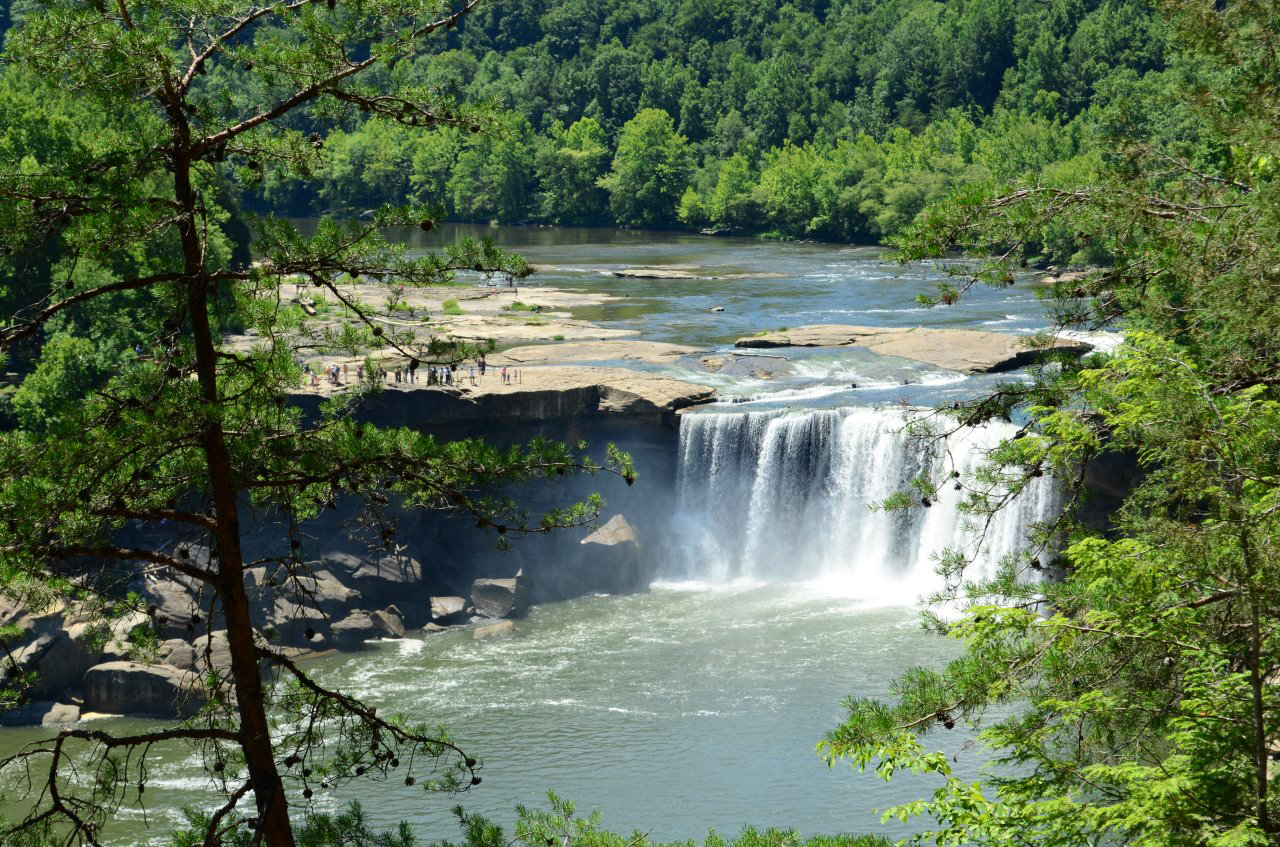 Apply for Gastroenterology - Corbin, KY - Recruiting Incentives up to $200,000
Fields marked with an asterisk (*) are required
Get job alerts
Create a job alert and receive personalized job recommendations straight to your inbox.
Create alert