Orthopedic Surgery: General- Richmond, KY - Work and live in a charming community - Recruitment ...
Employer

Baptist Health Medical Group

Location

Richmond, Kentucky

Closing date

Mar 12, 2024
View more
Specialty

Hours

Position Type
ORTHOPEDIC SURGERY: GENERAL- RICHMOND, KY - WORK AND LIVE IN A CHARMING COMMUNITY - RECRUITMENT INCENTIVES UP TO $200,000
Baptist Health Medical Group is seeking a BC/BE Orthopedic Surgeon to join BHMG Orthopedics located in Richmond, Kentucky.
Our physician-led program is looking for an energetic and compassionate physician to join us.
Practice has 1 MD, 1 PA-C, 3 MA, 3 Front office staff, and 1 X-Ray Tech
Clinic hours are Monday - Friday 8:30am to 4:30pm
On-call is split between providers

For more information about Orthopedic services: https://www.baptisthealth.com/care-services/services/ortho-sports-medicine
For additional information please contact:

Shelly Barker, Senior Physician Recruitment Manager
Michele.Barker@bhsi.com
Cell: 814-558-6223
ABOUT THE OPPORTUNITY
Competitive compensation and benefits package - Up to $200,000 in recruiting incentives including starting bonus, student loan repayment, residency/fellowship stipend, and relocation/moving allowance
Two-year income guarantee with opportunity for additional productivity and quality bonuses
Medical, dental, vision, life and disability insurance
Retirement savings plans — 401K and 457(b)
Paid CME/licensure and malpractice insurance/tail coverage
Complimentary Professional Student Loan Debt Repayment Advising
Physician Mentorship Pathway for growth and development
Generous time off (7+ weeks per year for full time physicians)
EPIC- electronic health record system integrated throughout all hospital and practice locations
Immigration Support, if needed; complimentary legal counseling; visa waivers processed through Appalachian Regional Commission
ABOUT BAPTIST HEALTH MEDICAL GROUP
Multispecialty physician-led medical group
8 hospitals with over 1,500 providers, including 800 physicians and more than 700 advanced practice clinicians.
Comprehensive administrative and operations support teams
Physician leadership councils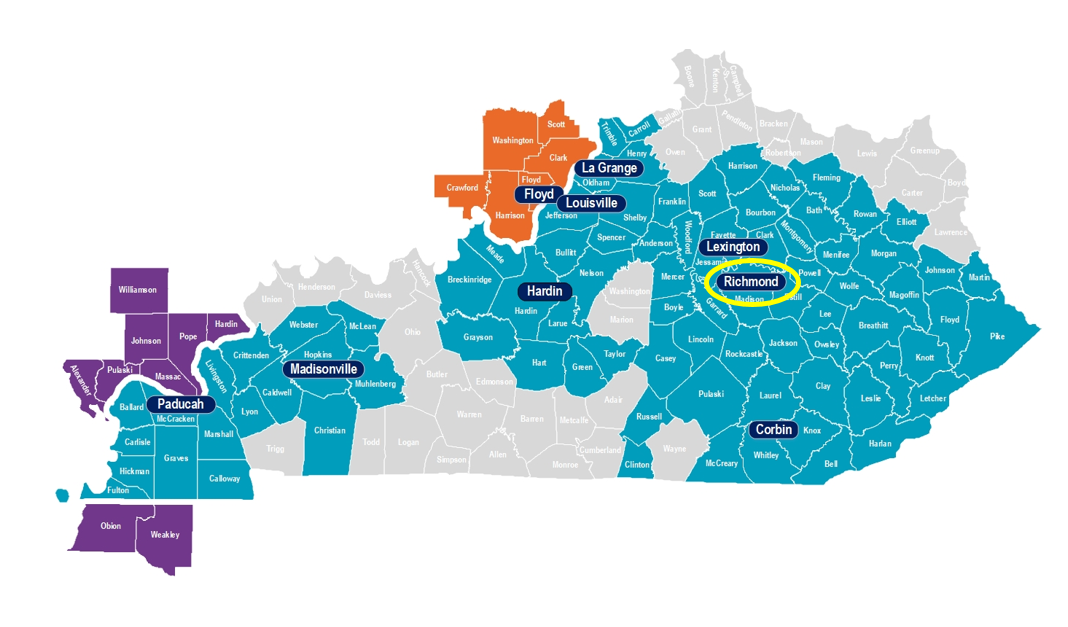 ABOUT BAPTIST HEALTH RICHMOND
Baptist Health Richmond is a 105-bed acute care hospital that has served its community for more than 100 years. Residents surrounding counties flock to Baptist Health Richmond for their care, including those in Madison, Estill, Garrard, Rockcastle, Lee and Jackson counties. The hospital joined the Baptist Health family in 2012 and has completed a $20+ million dollar renovation and expansion project.
Specialized, comprehensive services offered include:
Cancer care
Heart care
Weight loss
Orthopedics
Women's health
Mother & baby care
Neurosciences
Emergency care
Rehabilitation
Sleep disorders
Occupational health
Surgical services
Digestive health
Baptist Health Richmond has earned the Pathway to Excellence designation for excellence in nursing services by the American Nursing Credentialing Center. Baptist Health Richmond's laboratory and hospital are accredited through the Healthcare Facilities Accreditation Program (HFAP), which is authorized by the Centers for Medicare and Medicaid Services to survey hospitals for compliance with the Medicare Conditions of Participation and Coverage.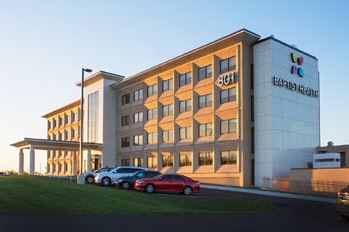 ABOUT RICHMOND, KENTUCKY
Richmond is the sixth largest city in Kentucky with a population of about 35,000 residents. You are able to enjoy suburban life in a charming college town, home to Eastern Kentucky University, with a great school system. You will get the benefits of a small community, while having access to the city: 20 minutes from Lexington and 1 hour from Louisville. You can boat on Laurel Lake and attend a UK basketball game within the same afternoon. In the heart of Kentucky and on the heels of Appalachian region, you will have Keeneland, Red River Gorge, the Bourbon Trail, and all things Kentucky in your backyard. Richmond, Kentucky is a place you must see for yourself!
Click here to learn more about Richmond, KY.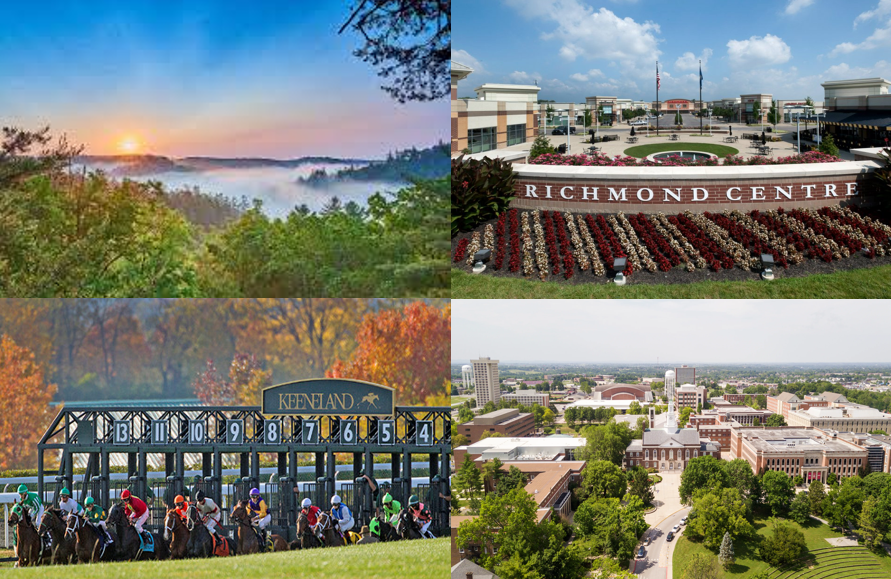 Apply for Orthopedic Surgery: General- Richmond, KY - Work and live in a charming community - Recruitment ...
Fields marked with an asterisk (*) are required
Get job alerts
Create a job alert and receive personalized job recommendations straight to your inbox.
Create alert