Southern Illinois Urology
A salary of $522,000 a year goes a long way here, especially when you can buy a 5 bed, 6 bath for $500K.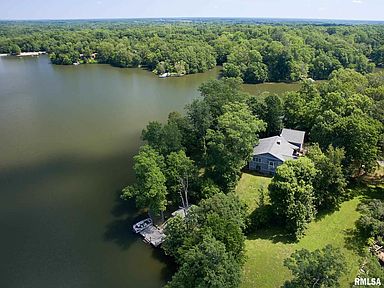 Employed by SIH, you will be part of a four-person urology group with full employment benefits and access to all the latest equipment, including two da Vinci Xi robots. A person without robotic skills will also be very happy here with the good call and perfect life work balance.

If you are working hard and adding generous production bonuses to your excellent starting salary, you could take home over $550,000 once you are up and running. Add student loan repayment to a $30K signing bonus and you will enjoy some of the best compensation in the country. What makes the job even better is the strong administrative support from the medical group and hospitals and the support of a fabulous community. This is a situation that can't be beat.

Your group mainly covers just two hospitals: Herrin Hospital, a 114-bed acute care hospital which recently completed a $25 million expansion and renovation project to the surgery department, replacing the existing 4 operating suites and adding 3 more, replacing/modernizing the existing 4 procedure rooms, and expanding the prep/recovery space. Herrin has a 24-hour Hospitalist program and sees approximately 30,000 annual ED visits.

Memorial Hospital of Carbondale is a 162-bed hospital just 15 minutes away. It recently finished up a $56 million expansion and renovation project as well. It expanded the OR's from 7 to 10 (including a hybrid room), added an 8 bed cardiac ICU, and expanded surgical prep/recovery. Memorial has a 24-hour Hospitalist program and sees approximately 40,000 ED visits annually. Memorial is affiliated with the Southern Illinois University School of Medicine Family Medicine Residency Program.
Southern Illinois University offers everything a person seeks in a university town. From symphony, opera, concerts, and art to big time college sports, this dynamic university brings culture, energy, diversity, and excitement to this rewarding urology position. Seeking out new fun new restaurants can take you from the lobster mac and cheese at the Flame Bar and Grill to the steak Oscar and red velvet pudding at Mary's to Thai, Japanese, Chinese, Indian and vegetarian cuisine. And don't miss the Italian muffaletta sandwich a block from the hospital! The Herrin-Marion-Carbondale tri-city region has a population of 126,000, the perfect size for a rich engaged life.
Southern Illinois is wine country - home to 30+ award-winning scenic wineries, 55 vineyards, as well as several craft breweries offering tastings, picnicking, lodging, and live entertainment. Take part in the Wine Trails or Ale Trail and make a ton of money doing it.

Stunning landscapes are everywhere you look in this perfect pairing of geography and ideal temperate climate. With balmy, long springs and sweater-weather gorgeous falls, Herrin/Carbondale enjoys its distance from the heat of the south and the iciness of the north. Situated among lakes, bluffs, hills and forests, including the Shawnee National Forest, Garden of the Gods and Giant City State Park, southern Illinois attracts outdoor enthusiasts who want daily access to hiking, climbing, boating, hunting, and fishing, not to mention golfing, tennis and swimming. If you want to live on a lake just 15 minutes from the hospital, dream homes can be yours for only about $400K.
And check out these figures: For those weekends when you're craving bigger-city action, the drive is an easy 90 minutes to St. Louis or 3 hours to Nashville or Louisville.
One more big plus of your new community is the schools: Carbondale Community High School was listed on The College Board's "Annual AP Honor Roll," and Carterville High School was named by U.S. News and World Report as one of the best high schools in America.

For more information and additional details, please feel free to contact Russell Case today at 512-705-8290, and send your CV to russell@urologyrecruiting.com
#999
Apply for Southern Illinois Urology
Fields marked with an asterisk (*) are required
Get job alerts
Create a job alert and receive personalized job recommendations straight to your inbox.
Create alert