Metro Florida Urology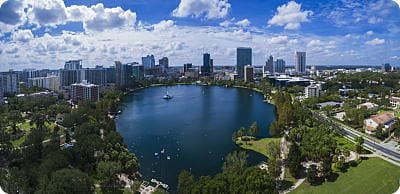 Physician-friendly not-for-profit healthcare system Top Workplace in Florida Metro
This award-winning health system includes 8 hospitals in the region with state-of-the-art equipment, including brand-new da Vinci Xi robots, spacious ORs, and that cater to both its patients and their physicians
Join Urologists that are happy and have been in the community for 10 to 20 plus years

Join a major health system where physicians are truly appreciated e.g. three hot chef-inspired meals per day along with 24/7 snacks (even retired physicians stop by to enjoy the tasty meals provided by the system)

Great work environment and culture
Join a hospital-employed group of 25+ Urologists with 10+ locations spanning 6 geographical regions
See 15 to 17 patients per half day, six half days per week, with three half days for surgery and a half day off

Flexible schedule to see more or fewer patients or have more dedicated OR time, based upon urologists preference

Recruitment is for both the growth and retirement of providers with thriving practices, multiple needs at multiple locations
Need for general Urology as well as subspecialty niche opportunities in Female Urology, Endourology, Urology Oncology, Minimally Invasive Urology
Call ranges from 1:4 to a call of 1:8 depending on the site location, and weekend call is only at one hospital
Earn $800,000 to $1 Million + from a competitive salary and generous wRVU production model
$540,000 Base Salary with $60/wRVU production incentive over a threshold of 9000 annual wRVUs
$50,000 Sign-on bonus
Quality bonus up to $5/wRVU
Additional call pay is available
Comprehensive Benefits Package to include 403(b) and 401(a)
Live in one of Florida s largest cities
Booming city with 5-star restaurants, museums, theatres featuring Broadway plays, over 100 golf courses, and probably the best family-friendly amenities in the country
Affluent neighborhoods with elite sports stars, business executives, and moguls
5th fastest-growing metro in the country
One of the busiest international airports in the U.S.
No state income tax
What have I done to ensure the viability of this position?
Conducted an onsite profile, meeting with the system s administration, senior leadership, Urologists, and staff
Provided consultation on the position, financial package, and recruitment process
I have had the pleasure of helping over 500 physicians and executives find their dream jobs, and I look forward to helping you find yours!
Qualifications: Board Certification / Eligibility in Urology required. Call today for additional information and consideration; Don t miss out; Apply Today!
Name:Michael Kedme, President
Phone:(770) 800-1192, ext 101
Fax:(770) 765-7978
Email:medjobs@kcafirm.com
Apply for Metro Florida Urology
Fields marked with an asterisk (*) are required
Get job alerts
Create a job alert and receive personalized job recommendations straight to your inbox.
Create alert