Baptist Health Medical Group - Hematology/Oncology -Up to $200,000 Recruitment Incentives
Employer

jezami.long@bhsi.com

Location

Paducah, Kentucky

Salary

Negotiable

Closing date

Dec 18, 2022
View more
Specialty

Hours

Position Type
Hematology/Oncology - Paducah, KY - Join a group of highly reputable physicians in Western Kentucky with a 4-day work week- Student Loan Repayment and Fellowship Stipend
Baptist Health Medical Group is seeking a BC/BE fellowship trained Hematologist/Oncologist to join our Regional Cancer Care Center located in Paducah, KY.
Practice has 2 Physicians, 1 APRN, 1 RN, 1 LPN, 4 MAs and support staff.
Offers a flexible work schedule.
Current patient population is comprised of 65% oncology and 35% hematology.
The 56,000 sq. ft. Ray & Kay Eckstein Regional Cancer Care Center
Baptist Health Paducah is the area's only nationally accredited cancer facility. We have been awarded the Gold Seal of Excellence from the Commission on Cancer in imaging and cancer treatment for four consecutive years. In our new Cancer Care Center, you'll be part of a multidisciplinary team with access to technology that includes PET-CT, open and closed MRI, functional MRI, 3D mammography, a Brainlab cranial surgery navigation system, stereotactic radiosurgery, stereotactic body radiation therapy, da Vinci ® robotics and more. You'll also have access to clinical trials through the Baptist Health Cancer Research Network.
Incentive Overview:
Base salary of $525,000 guaranteed for year one and year two

Upward potential compensation of $642,500+ in year one

Inclusive of productivity bonus, quality incentive, and $65,000 in recruitment incentives

$40,000 starting bonus and relocation assistance
Over $200,000 in recruiting incentives, including over $70,000 in residency/fellowship expense stipend
4-day work week
Two-year income guarantee with opportunity for additional productivity and quality bonuses
Resident/Fellowship stipend program up to $3000 per month
Medical, dental, vision, life and disability insurance
Retirement savings plans — 401K and 457(b)
Paid CME/licensure and malpractice insurance/tail coverage
Physician Mentorship Pathway for growth and development
EPIC- electronic health record system integrated throughout all hospital and practice locations
Immigration support, if needed
About Baptist Health Paducah:
Baptist Health Paducah is a 373-bed regional medical and referral center, serving about 200,000 patients a year from four states. The hospital provides a full range of services, including cardiac and cancer care, diagnostic imaging, women's and children's services, surgery, emergency treatment, rehabilitation, transitional care, weight management and wound care. The main campus covers eight square blocks, plus off-site outpatient rehab, occupational medicine, primary care, school clinics, imaging and lab. Overall, Baptist Hospital Paducah offers 20 points of care to make healthcare more convenient for area residents.
Baptist Health Paducah has about 2,000 employees, making it one of the region's largest employers; and about 260 physicians representing more than 40 medical specialties. The Baptist Health Foundation Paducah supports needed services, facilities and other areas of growth. The hospital opened in 1953 as Western Baptist Hospital and changed its name in early 2013, along with other facilities in Baptist Health, one of the largest not-for-profit healthcare systems in Kentucky.
The hospital has earned Pathway to Excellence designation for excellence in nursing services by the American Nursing Credentialing Center.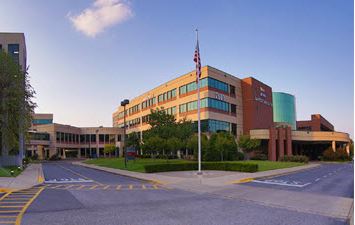 About Paducah, Kentucky:
Paducah's population including McCracken County is about 95,000 residents
Paducah is a United Nations Educational, Scientific, and Cultural Organization (UNESCO) designed Creative City in the field of Crafts and Folks Art (1 of 2 in the United States)
Trendy downtown with unique restaurants, shops, and farmer's market
Easy access to state parks, including two of the nation's largest man-made lakes (Lake Barkley and Land Between the Lakes) offering boating, fishing, and hiking
$44 million Performing Art Center which houses Broadway shows and concerts
Nationally recognized artist district
Named one of the Top 100 Communities for Young People which starts with excellent public and private schools
Nashville, TN is a 2 hour drive and St. Louis, MO is a 2.5 hour drive
Jet service from Paducah to Chicago (twice daily) from Paducah Barkley Regional Airport
Recognized as the US capitol of quilting
Click here for more information about Paducah, KY.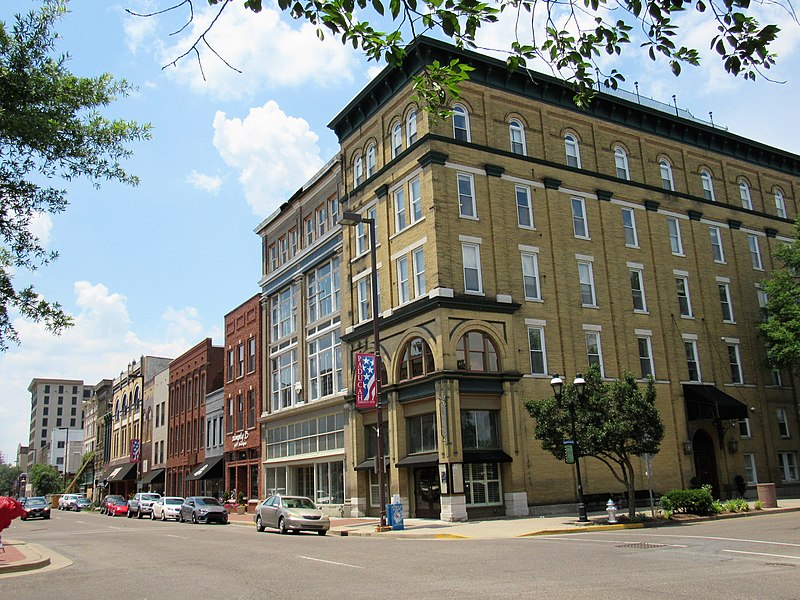 For additional information please contact:
Connie Overstreet
Manager, Physician Recruitment and Alignment
270-559-7074 (cell)
Get job alerts
Create a job alert and receive personalized job recommendations straight to your inbox.
Create alert